Volume 55, Number 01, 2019
IDIOM NO.55
2018 VATE State Conference
This first edition of Idiom for 2019 provides the opportunity to highlight the wide variety of speakers and sessions that featured in the 2018 State Conference program. The generosity of presenters, and writers, in sharing their experiences and expertise as English educators is testament to the essential nature of being a teacher - it is inherently collaborative and social. Conference delegates benefit from the learning but also from the opportunity to meet and talk with each other and feel affirmed as part of the wider community of English educators across the State.
Managing and Contributing editor: Josephine Smith, VATE.
Read this issue
Volume 55, number 01, 2019
2018 VATE State Conference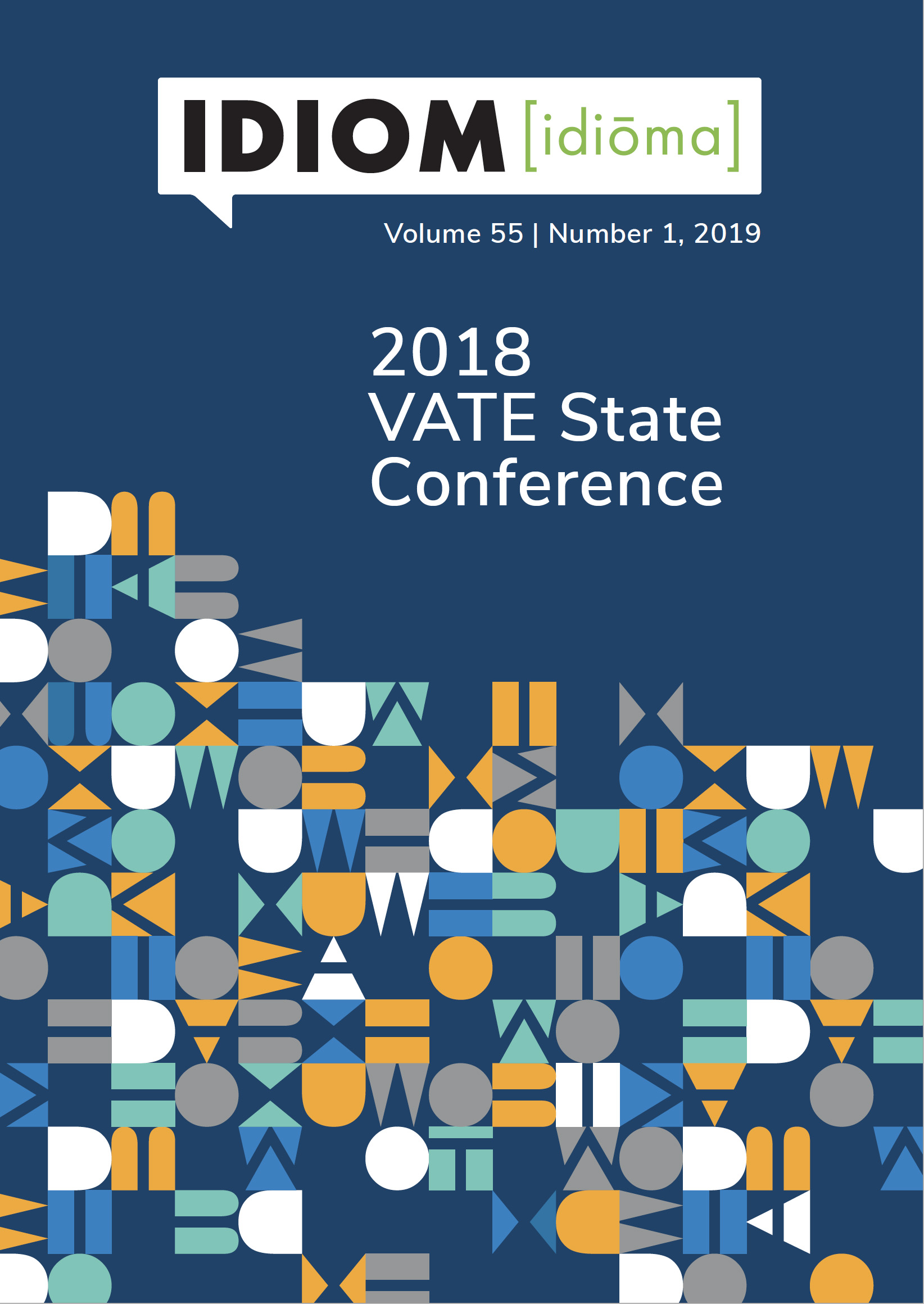 Read this issue
What is Idiom?
 
Idiom is the journal of the Victorian Association for the Teaching of English and is published online three times a year. Each year VATE calls for member submissions relating to a range of issues pertinent to English educators. The contributions help to foster professional dialogue, renewal and growth.
Call for contributions: The focus of the next edition of Idiom (Vol 55 No 2) is on 'Text'. Please click here to download the flyer and read more about the focus of this edition and some suggested ideas and themes. Please email your submissions by Wednesday 19 June 2019 to idiom@vate.org.au.
Contributions and editorial correspondence should be sent to the Managing Editor, Josephine Smith at idiom@vate.org.au.